---

---

---
PHOTOGRAPHS
---
Retired GP Castlkatz Blodwyn Bludd's Sixth Birthday
At his Pet home in New Hampshire
THIS IS ONE HAPPY, SPOILED AND LOVED BOY!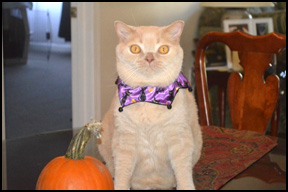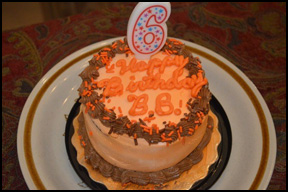 Castlkatz at the CFA International show
Oaks, PA November 21-22, 2015
The picture below was posted in the Philly Voice online photo gallery, with the following text:
"Timi Llewellyn, of Norwalk, Conn., holds British shorthair kitten Beefeater while searching for the ring she will show him in during the Cat Fanciers' Association International Cat Show at the Greater Philadelphia Expo Center in Oaks, Pa., on Sunday, Nov. 22, 2015".
Our thanks to the Philly Voice for the picture!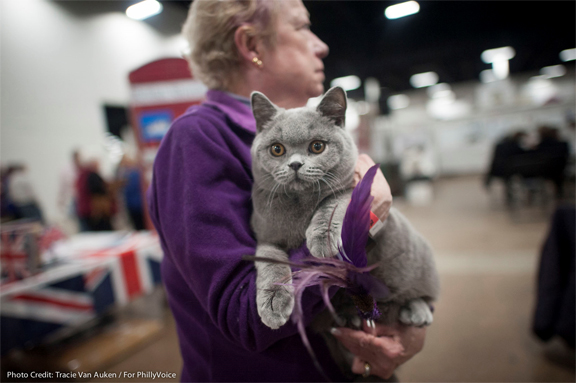 Castlkatz Beefeater Of TimiLew @ 6 Months of age
Photo Credit: Tracie Van Auken / For PhillyVoice
Click here to go to the Philly Voice Website
---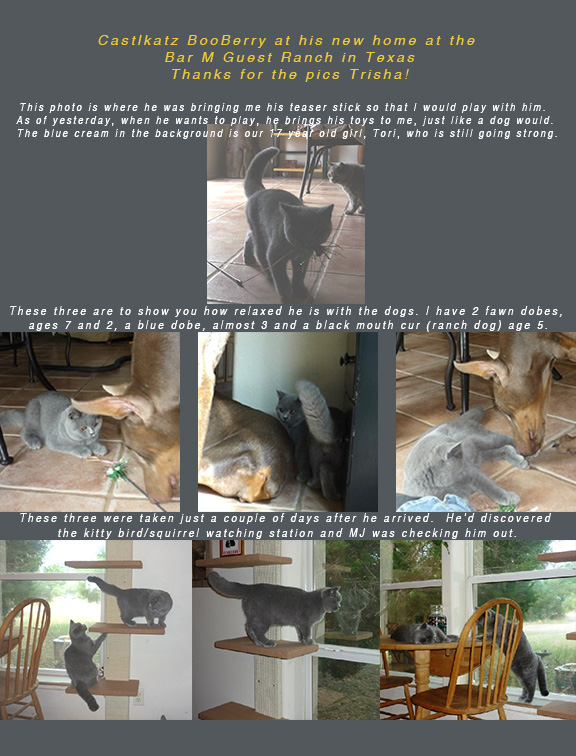 ---
In November, 2012, CFA held a "World Show" which consisted of two separate shows (Red and Purple) with a limit of 500 in each.
Below is a picture of GP, NW Castlkatz Luna Lovegood's show cage after the show. Luna was was the Best Premier in the Red Show.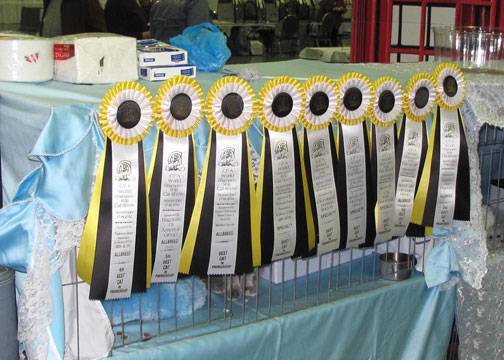 ---